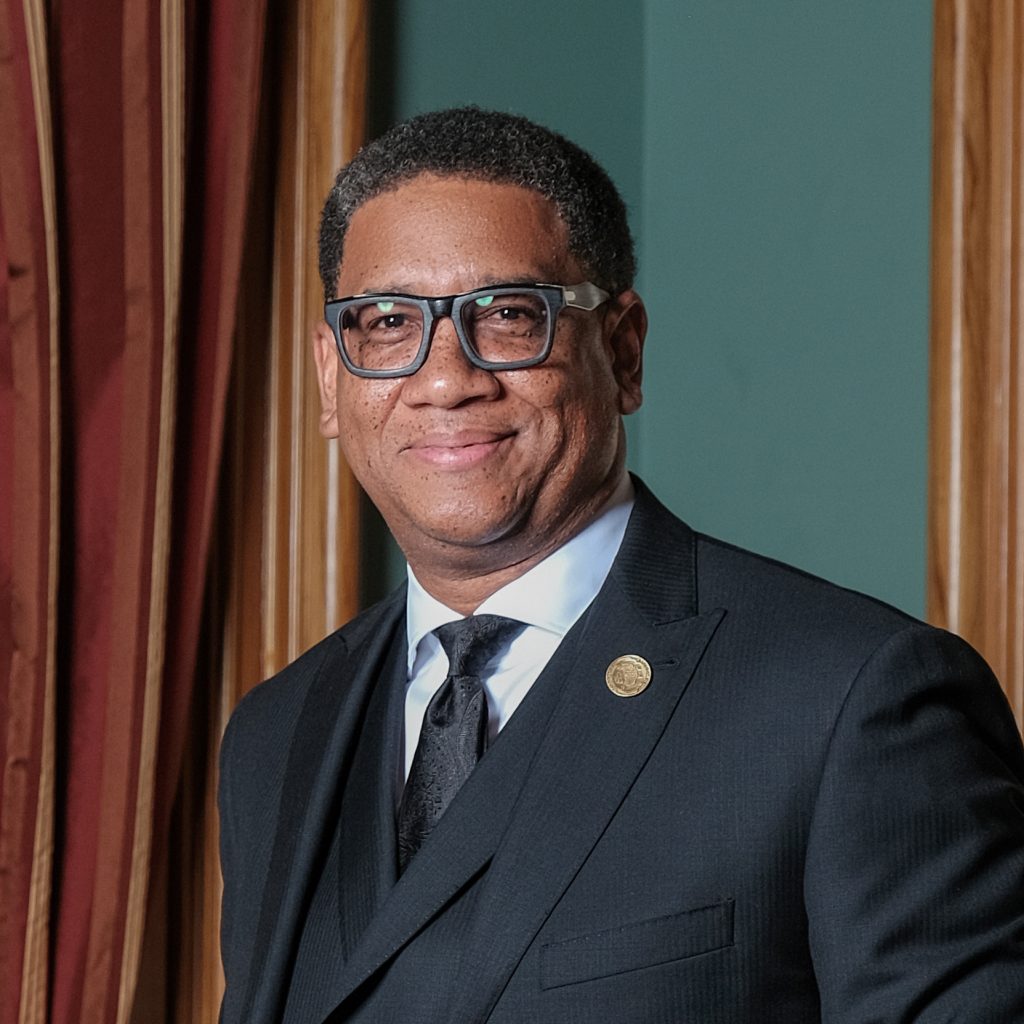 About Me
Reverend Tyshawn Gardner currently serves as Associate Professor in the Biblical and Religious  Studies Department of the Pre-Ministerial Scholars Program at Samford University.  Rev. Gardner also serves as an adjunct professor at Samford University's Beeson Divinity School.  Rev. Gardner served as the Senior Pastor of Plum Grove Baptist Church in Tuscaloosa, Alabama for 19 years (2003-2022), he also served as the President of the Tuscaloosa Chapter of the Southern Christian Leadership Conference (SCLC) from 2016-2019.  Rev. Gardner received the Bachelor of Science degree in Business administration from Stillman College in Tuscaloosa and the Master of Divinity degree (MDiv) from Beeson Divinity School at Samford University in Birmingham, where the Dean and faculty selected him as the Most Distinguished Student in 2014.  He earned the Ph.D. in Christian Preaching from the Southern Baptist Theological Seminary in Louisville, Kentucky, where his research interest was Christian preaching, social crisis preaching, and prophetic preaching and rhetoric in the African American preaching tradition.  Rev. Gardner is a veteran of the U.S. Navy and served in both Operation Desert Shield and Operation Desert Storm.  Rev. Gardner has published two books, Sacred Anthropology: Prophetic Radicalism for Pulpit and Pew with Fortress Press and Social Crisis Preaching Biblical Proclamation for Troubling Times by Broadman & Holman Academic.
Rev. Gardner writes and lectures at the intersection of Christian ethics, Christian proclamation, and practical theology. He also has taught and writes about theology and preaching in the Black Church tradition.
Rev. Gardner is a member of Alpha Phi Alpha Fraternity, Incorporated.  He is also a board member with the Evangelical Homiletics Society and a member of the Academy of Homiletics, the Society of Biblical Literature, and the Academy of Religion.  His social and community activism warrants him the opportunity to be visible and vocal in the community and allows him to be actively engaged in intricate events and the affects they have on our community. Rev. Gardner has a heart for social justice and racial reconciliation and works tirelessly to see unity and love in the community.
He is married to Shonetay Gardner, and they have 4 children and 3 beautiful grandchildren.
Ministries and Consultant
Copyright © 2023 Dr. Tyshawn Gardner. All Rights Reserved. Designed and Maintained by JDS WebDesign, LLC